Everyone in IT and not just the manager wants to know the state of the environment for which he is responsible. Nowadays, it is not easy to get a report where it is possible to quickly see how the environment is in terms of processes such as:
Availability Management
Capacity Management
Identity and Access Management
Incident Management
The ATOM service is designed to offer this view for the manager. Reporting within ATOM is not only for IT managers but is also intended for internal auditors or security administrators who need to have the environment under control.
The report is segmented into several categories and provided with an overview of the status of the environment for the previous week. The report includes the following sections:
Summary of monitored devices
Executive summary for each area
The status of alerts generated in the environment
Performance statistics
Health services (currently in preparation)
How does this report look like? The picture is a little tasting. You can also download a sample report.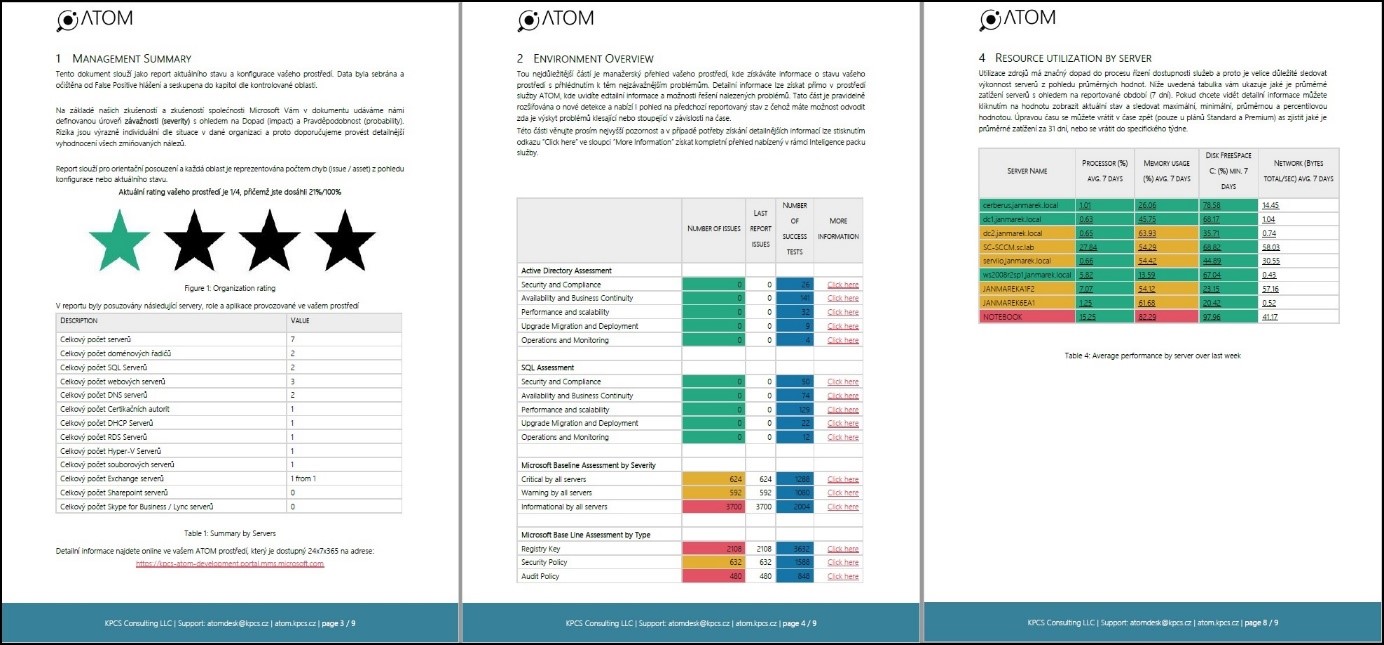 Download sample report