One of the key features of ATOM is network monitoring through synthetic monitoring between monitored systems. The routine monitoring is based on monitoring the network status with regard to latency and monitoring loss between the monitored device and the monitoring server. However, ATOM approaches the issue differently and performs monitoring between individual systems, either using ICMPv4 or TCP protocol.

Networks and subnets do not need to be defined because the ATOM service itself detects and finds all the set networks and IP addresses that need to be monitored. Consequently, the links between the networks being monitored are plotted. These networks can logically be named to make monitoring between networks clear.

f you need to see more detail and monitor for example specific networks and their average latency or loss, then you can go to a detailed view where time charts showing information regarding loss and latency.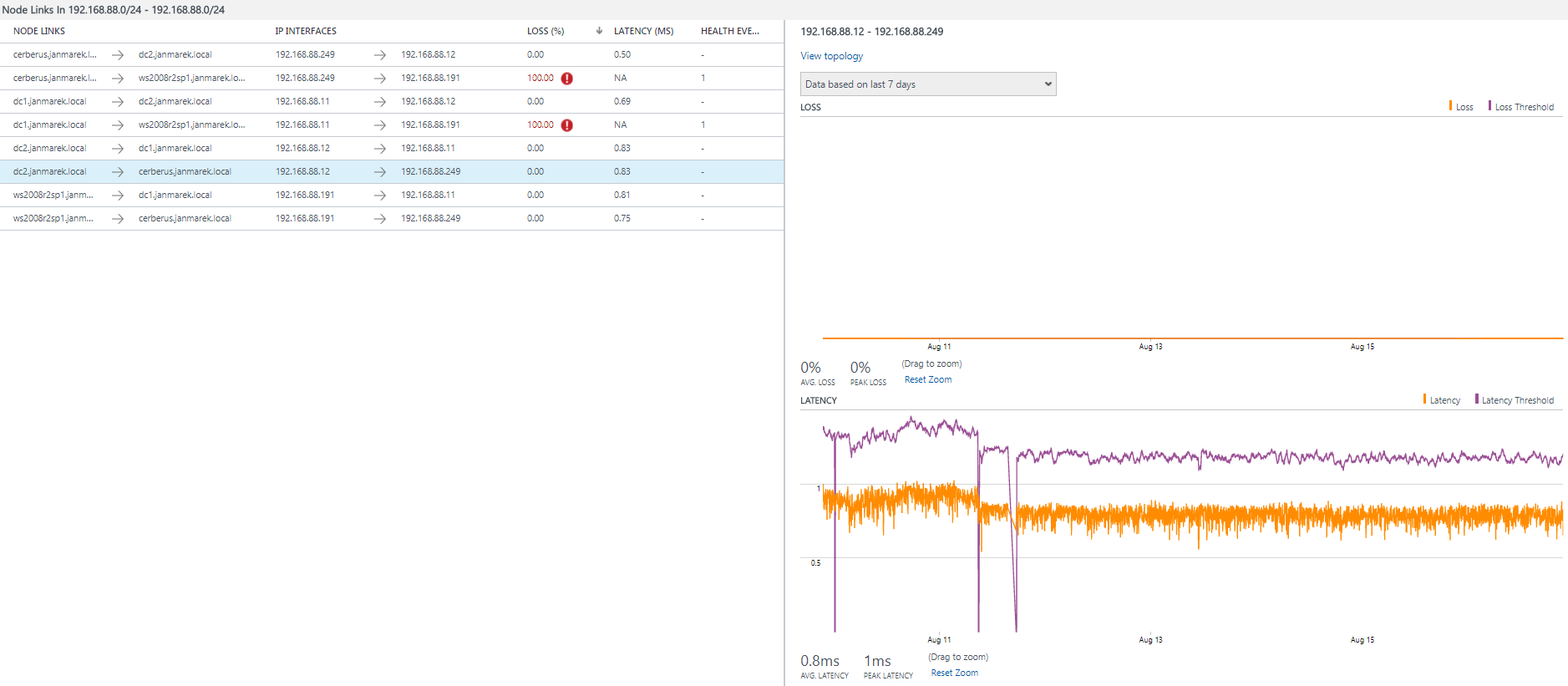 If this view was not enough, then it is possible to display detailed tracking of individual hopes and communication between them, similar to commands such as netstat or path ping. By placing one server, for example, into a Microsoft Azure environment and a second server through a VPN into your own infrastructure, you can track all active elements along the path, and track the latencies in detail on each of the HOPs that have ICMP.