Security solutions are one of the most comprehensive solutions of the entire ATOM platform and offer a global view of security with respect to settings and changes made in your environment. Based on signals from AD, SQL, DNS, Network Communications, Antimalware Definitions, Update Management, and others, evaluation is performed to give you a comprehensive view of security with regard to:
Antimalware detection
Network security
Identities and approaches
Computers
Safety Baseline Assessment
Threat detection

If you need to see more detailed information about each area, you can go to a more detailed view that is offered in the context of the left menu. For example, you can see the status of identities, password changes, and locked accounts in Active Directory.
Alternatively, you can monitor network-level security, data transfer status, or check the unique session open from your monitored devices to the Internet.

Another option is to check the security baseline with regard to operating system configurations where the system is being compared with the Microsoft recommendation using pre-set rules.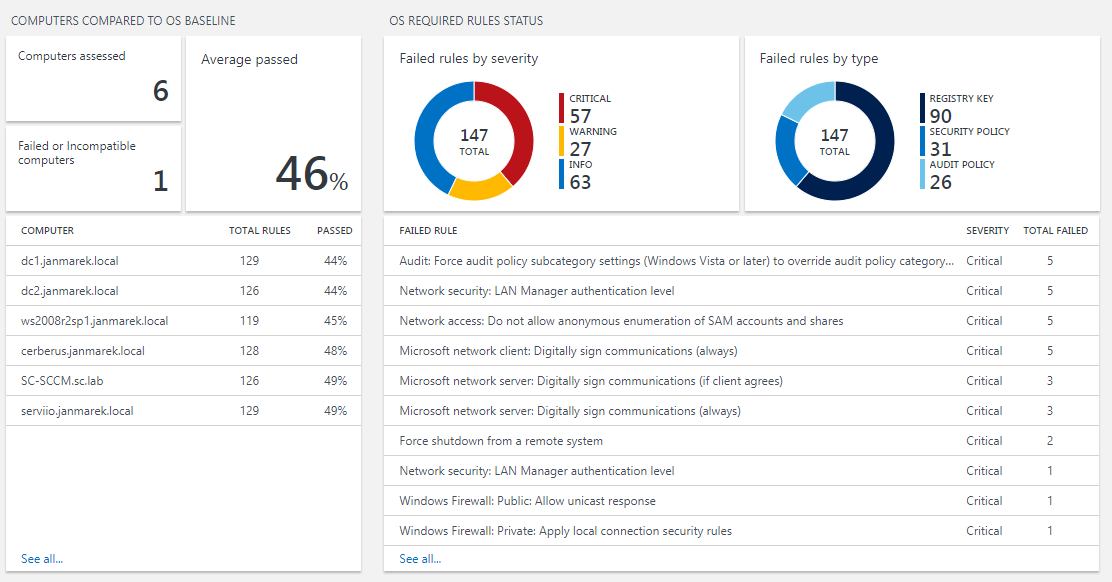 A new feature in the Baseline Security area is to check the Web server settings for faulty configurations. The system automatically detects the existence of the Web Server, performs its assessment using internal detection methods, and reports a discrepancy with the current configuration.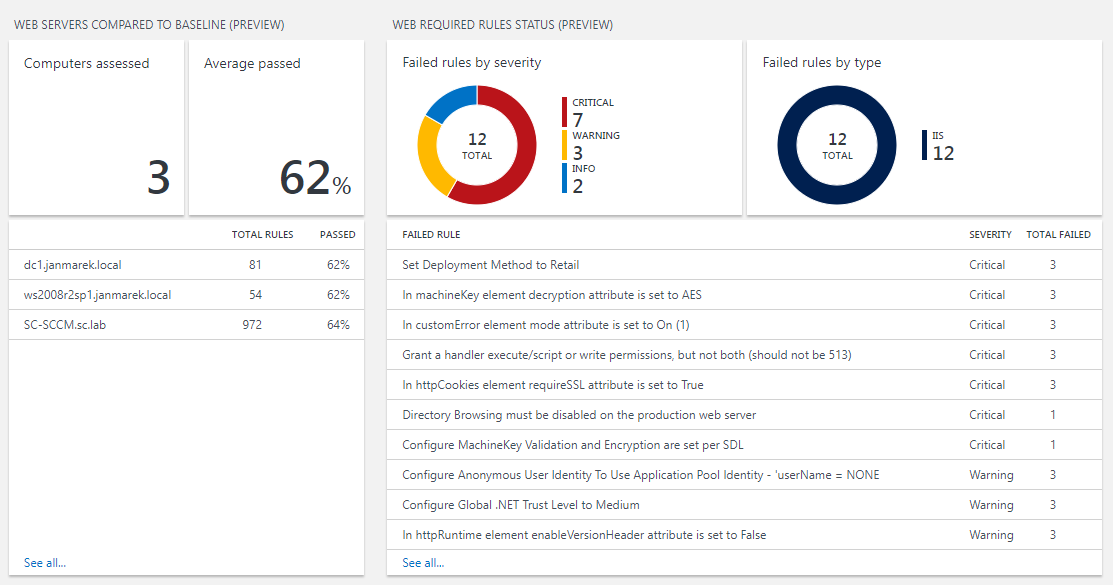 If you are interested in details of the vulnerability, a complete description of the vulnerability and the potential impact on the organization, you can see detailed information about each vulnerability found.